Enfold Proxy Support Options
Choose from a variety of options to get the help you need.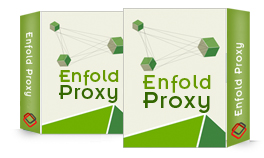 Installed help files
From your Windows Start menu, go to All Programs > Enfold Proxy > Help. You can view the help documentation in either Microsoft Help or PDF format.
Online documents
Find installation and configuration instructions plus version change notes in the Enfold Proxy online documentation.
Subscription Support
Enfold Proxy subscriptions include guaranteed timely response from an Enfold product support specialist.  For details, see the Subscription page. If you already have a subscription, you can submit an issue through the Proxy Issue Tracker.