Enfold Proxy Requirements
Review the technical requirements for running Enfold Proxy and taking advantage of its integration features.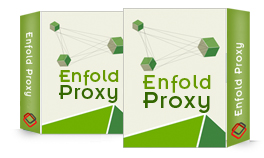 Servers
Proxy server
Microsoft Internet Information Services (IIS) 5.0, 5.1, 6 or 7.

(Does not support Windows XP versions of IIS)
Content management system
Any version of Plone or Zope.
Enfold Proxy is compatible with any other HTTP service such as GeoServer, Django, Pylons, Ruby On Rails.
Integration
Login and single sign-on handling require Active Directory on the same network.
Dynamic request distribution requires additional servers.
Integration with other applications requires additional application software.
XSLT processing requires an application that generates XML files.