Enfold Server Requirements
Review the technical requirements for running Enfold Server 5 (an open source version of Plone for Windows) and taking advantage of its integration features.
IMPORTANT:
Enfold Server has reached its
End-of-life
. The 5.0 version of Enfold Server is the
FINAL
release of our "Plone for Windows" distribution. It utilizes the buildout mechanism, and is intended to provide current Enfold Server customers a simpler migration path to the core Plone platform.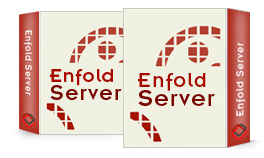 System & Hardware
Operating system

Microsoft Windows XP or Vista
Microsoft Windows Server 2000, Server 2003, Server 2008
Processor
2 GHz or faster (dual 2 GHz processors recommended)
Memory
Disk space
300 MB for installation, 10 GB for database growth
Integration
Active Directory (AD) user management and single sign-on require AD on the same network.
Automatic cache purging requires Enfold Proxy, or other cache, which supports PURGE.
Enfold Desktop features require users to download and install the free Desktop client.
We're here to help
Call Enfold: (713) 942-2377
Give Plone a
tune-up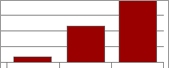 Eliminate slowness, errors and downtime.