Solutions
Enfold Systems combines software and consulting services to address common business needs with the Plone content management system.

Create a flexible public-facing "front end" to deliver Plone content using any popular Web development technology, such as PHP, ASP.NET or JavaServer Pages. With content delivery decoupled from the content management system, your Web site becomes much easier to adapt to your organization's and visitors' changing needs.
Plone's built-in collaboration and security features give you a full-featured intranet / extranet, right out of the box.  Get up and running with this easy-to-use system at a fraction of the cost of most proprietary systems.
The Learning Web is the faculty Web publishing system that helps you meet state requirements regarding public access to course information, empower faculty members to post and manage their own Web content, save time & money and evolve with changing needs.
An open source Laboratory Inventory Management System that allows you to easily manage samples throughout your organization, and with others.  Data is easily searched, imported/exported and reportable with an easy-to-use web interface.
We're here to help
Call Enfold: (713) 942-2377
Project Scoping Workshop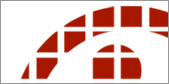 Create a strategic plan for the success of your next-generation Web site.