Enfold Desktop
Save time managing content with a new free version that gives you Windows desktop access to any Plone site.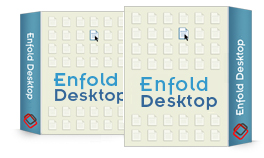 Key Features
* Requires free optional server component
Save time uploading content by using drag-and-drop to move items–individually or in bulk–between the Windows desktop and Plone.
Save time editing content in programs such as Microsoft Word, Excel, Dreamweaver or a text editor by opening Plone items directly from the Windows file manager.
Use the Windows file manager to quickly move content within Plone and change name and title. 
Use the Windows file manager to change description, workflow state and other metadata.*
Use the Desktop client component with any Plone site; the Desktop server component is now optional.
Protect private data with secure, encrypted file transfers.
Automatically lock content during editing to prevent overwriting and lost work.
Set up custom sessions so users can navigate directly to often-used folders, without having to drill down.*
Automatically convert Windows file names to all-ASCII, Plone-allowed content names.*
Automatically normalize content names for consistent, easy-to-remember Web addresses.*
Try Now
Enfold Desktop
Free to use
What They Say
I LOVE LOVE LOVE this product! It has saved me untold amounts of time uploading to the website.
Tess Bond
Faulkner St. Comm. College
Search …and find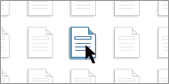 Integrate an independent, highly configurable search engine with your Plone-backed site so visitors get fast, relevant results.