Send this page to someone
Fill in the email address of your friend, and we will send an email that contains a link to this page.
We're here to help
Call Enfold: (713) 942-2377
In the Real World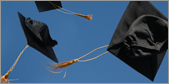 "We've got normal users uploading content and making elaborate changes with very little training. To me, that's a tremendous success and a massive validation of this strategy.
We self-registered over 700 faculty members, the majority of them first-time users, in a little over six weeks with little more than a couple of short videos and a single page of instructions. This application has become the mainstay of our House Bill 2504 compliance effort and we are now fielding requests from groups that are not required to post anything under the legislation, but who are wanting to use the system for their own content creation.
Additionally, we have discovered that many of our existing users have gone much further than the minimum that the law requires and are building out their pages with minimal or no additional training."
Tom Haymes
Houston Community College
See it at work
Contact Us

Enfold Systems
Houston, Texas USA

+1 713 942 2377 (voice)
+1 832 201 8856 (fax)