Discover Enfold Proxy
See what it's like to perform common tasks with Enfold Proxy.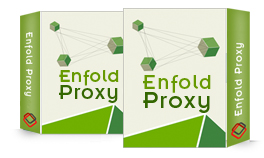 Intro to Proxy

: Setting Up IIS * What is a Proxy Definition? * Configuring a Proxy Definition * Setting up a 2nd Plone site on a different Internet Host.

Case Study: University of North Carolina Health Care
Try Now
Enfold Proxy
30-day free trial
Enfold
Proxy
$495 per new license or $245 per renewal.
Testimonial
"I have never come across a product that was so easy to install and use as Enfold Proxy. And not only that, I literally had it installed and working within 2 minutes of purchase.
Thank you for building a product that does not only what it says it does and has an easy install, but is just a solid all around product!"
Michael Vollmer
Dir. Information Technology
University of Illinois, Chicago